Award for Inguru Abentura for Bungee Jumping in Atxazpi – Ondarroa-Berriatua – Bizkaia – Euskadi.
Atxazpi bungee jumping is considered one of the most spectacular jumps in Spain from one of the most beautiful bridges in the Basque Country.
The bungee jump is directed towards the cliff (40m high) so that the subsequent pendulum has views of the sea.
With this jump it allows us to give an injection of adrenaline that alters all our cells and fills us with unforgettable sensations. It helps us disconnect our minds and forget about our problems.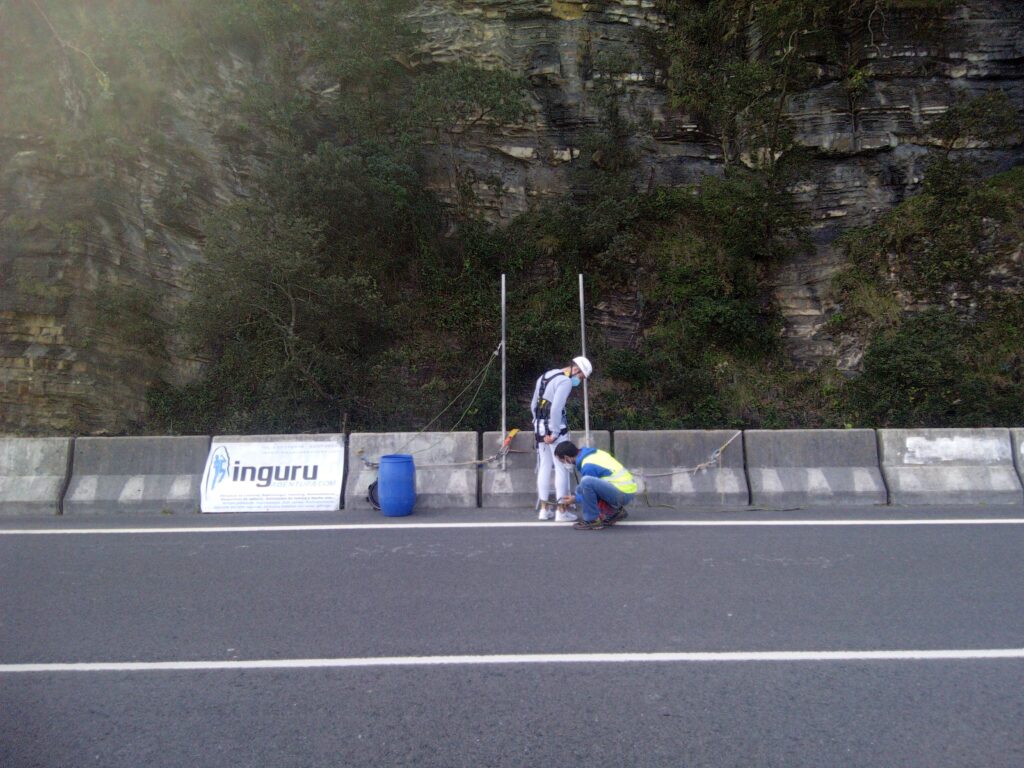 Available all year, activity subject to minimum group and weather conditions (if canceled, it is postponed or a new date is scheduled)
This great activity received the ALADINIA AWARD for the best bungee jumping, an unforgettable and unique experience. The bungee jumping experience is unique and indescribable; sea, mountains and different emotions with which the body experiences.
Totally safe activity. Security measures are duplicated with the fully studied parameters.
Do not hesitate to try this experience and encourage yourself to bungee jumping, the experience that the body lives is unique and special.
BERRIATUA | ONDARROA (BIZKAIA) – 2/3 hours – Minimum age 14 years – €50/participant.
https://www.inguruabentura.com/deportes-de-aventura/puenting/
Gift Voucher: Bungee jumping
Give the gift of an unforgettable experience, go bungee jumping with Inguru Abentura.
---
LINKS:
https://www.larazon.es/viajes/20221021/75enqjzpfvaktokepfh4ddl3xy.html
https://www.lavozdigital.es/provincia/sierra/cadiz-cuenta-mejores-lugares-espana-puenting-20221021094908-ntv.html
https://www.timeout.es/madrid/es/noticias/el-mejor-lugar-de-espanya-para-hacer-puenting-se-esconde-en-un-pueblo-de-madrid-102122
https://www.aladinia.com/puenting-vizcaya
https://www.elperiodicodelturismo.com/mas/1674-estos-son-los-mejores-lugares-para-hacer-puenting-en-espana2
https://www.yumping.com/ofertas/puenting/vizcaya/salto-puenting-en-el-puente-de-atxaspi-en-ondarroa–o10748
https://www.laopiniondemurcia.es/ocio/planes/2022/10/24/pueblo-region-cuela-mejores-lugares-77656268.html