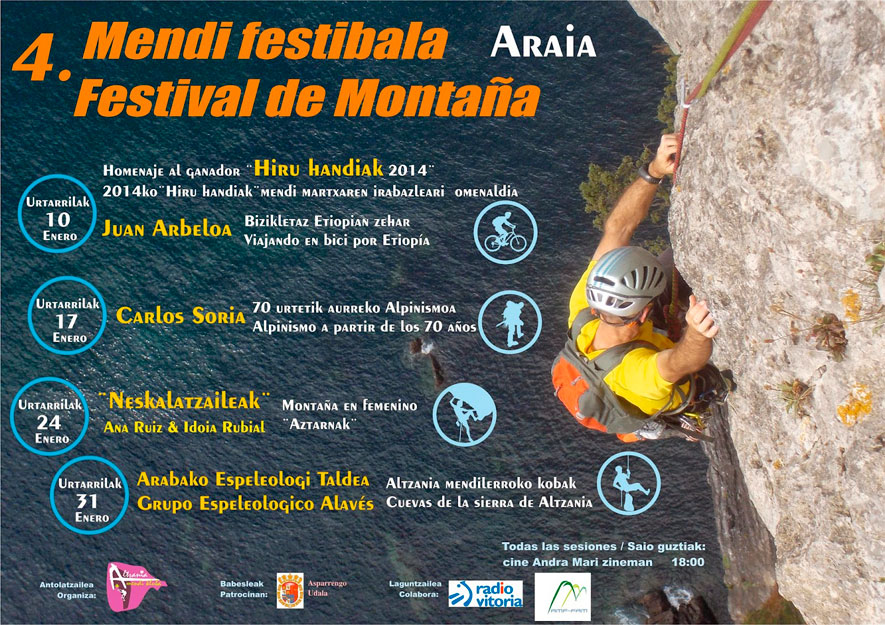 4th Mountain Festival Araia organized by the Mountain Club has hosted Altzania on Saturdays from January to Arbeloa Juan Carlos Soria, Neskalatzaileak (Ana & Idoia) and GEA.
Today ends the fourth edition of the festival Araia mountain with an interesting exhibition of our friendsAlaves Speleological Group (GEA). At 18:00 pm, the cinema of Andra Mari festival ends on talking of caves and the secrets hidden underground Altzania saw.
A very interesting for a Saturday like this temporary appointment.